Northwest Native Traditions
We have had the opportunity to meet and learn from numerous native elders who are living these traditions
Hoh tribal elder, Vi Riebes, presented examples of baskets in her collection to a group of visiting Jason Project teachers at Forks High School on Jan. 30. '99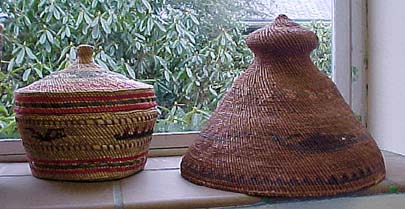 Left-- bear grass and cedar bark lidded basket. Right-- cedar bark chief's hat. Both items used the wrapped twining method.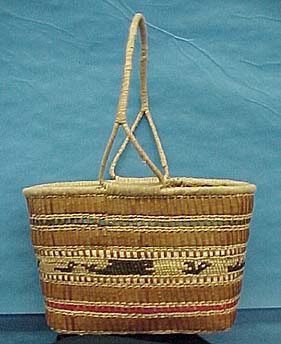 Cedar bark and bear grass bag.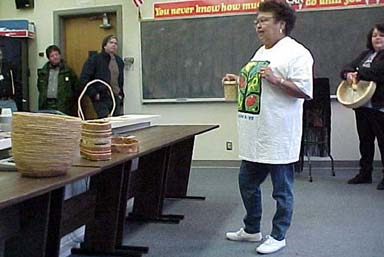 Vi holds canned tuna as she explains how her family still gathers and preserves the traditional foods of her people. Her daughter Marie can be seen in the right of the photo holding one of the drums they have made.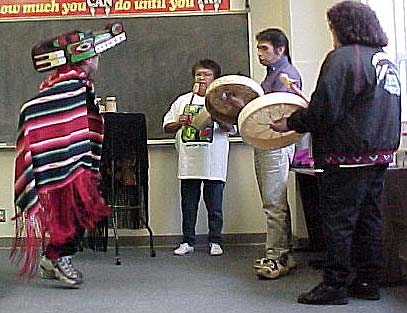 Chief Kalip dances for the assembled guests.
More of Shar's baskets--page:
1
,
2
,
3
---
Copyright © 1998 Steve Koehler