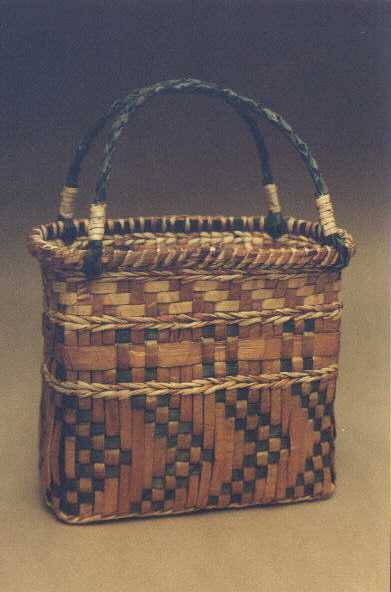 "BERRY BASKET WITH ARROW PATTERN" by Kathey with a 1/1/1/4 twill in the arrow pattern, western red and Alaska cedar. All materials gathered on the Olympic Peninsula, Washington State.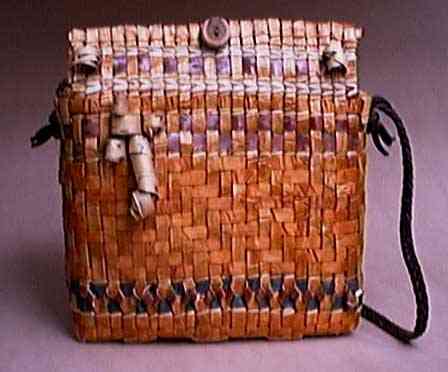 Purse made from western red cedar bark & root, yellow cedar & wild cherry bark, and sweet grass by Sharle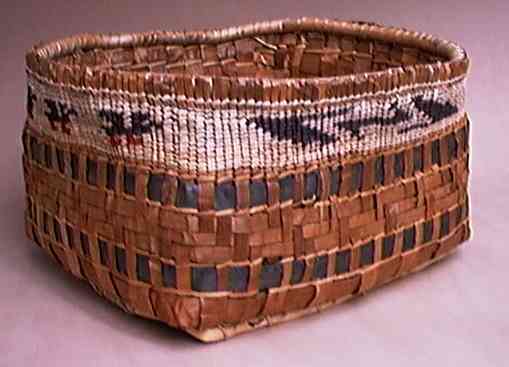 Sharle's double-walled basket of western red cedar (some mud-dyed black) bark and root, yellow cedar bark, and raffia. The basket measures about 11" X 9" X 7". The "Raven" design portion of the basket took about 2 hours of work for every half inch.
---