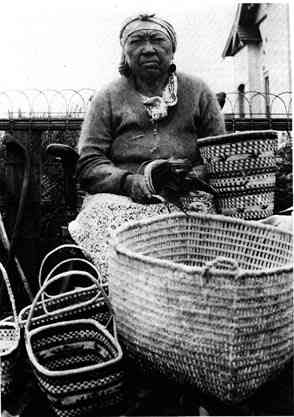 Quileute weaver Anita Wheeler works cedar bark the way she was taught by family elders, as she tells their stories at West Wind Gallery--Forks, WA, Oct. 7, 1998.
Anita Wheeler's great grandmother (her mother's grandmother) Nina Bright photographed at La Push, WA in the early 1900s. Anita still has the large clam basket in the right foreground of the photo.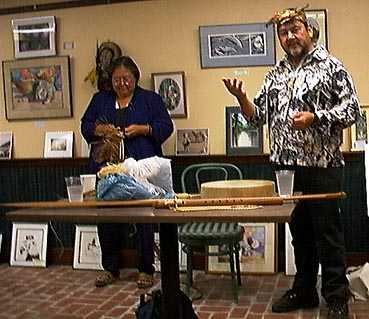 Anita weaves while her cousin Chris Morganroth tells a story. On the table before Chris are a flute he carved of cedar, and a paddle he carved of yew.
More of Shar's baskets--page:
1
,
2
,
3
---
Copyright © 1998 Steve Koehler